It's not easy being life's own personal joke, but Josette Landry has made an unstable peace with the beast. Life will continue to throw every bad thing it has at her, and she will continue to not put her head in an oven. But that's okay. That which doesn't kill her will just require a few hours of mental insanity. Completely down on her luck, Josette takes a job with a local paranormal group trying to get their own cable show as a photographer and camerawoman. Yeah, they're even crazier than she is. The only paranormal thing she believes in is the miracle that keeps her rusted out hoopty running. But when her group accidentally releases something truly evil into the world, they are forced to call in reinforcement.
From the moment Josette meets Cadegan, she knows something about him isn't quite right. And it's not just because she can't even begin to pronounce his last name: Maboddimun. Mysterious and armed with lethal sarcasm, he seems a lot older than his apparent age…
Centuries ago, Cadegan sold his soul for vengeance against the betrayer who cursed him. Forced against his will to do good, he hates everything in life. All he wants is a way out. But for the damned there is only eternal suffering. And yet there is something about Josette that intrigues him as much as it irritates and frustrates him. Something he can't seem to fight, and the last time he felt this way about a woman, it cost him his soul.
He knows he has to stay away from her, but the evil her friends unleashed is hellbent on consuming her soul. Something he cannot allow. If one more innocent is taken, he will be sent back to an unimaginable prison that makes his current hell look like paradise. But how can he keep her safe when his being with her is the greatest threat of all?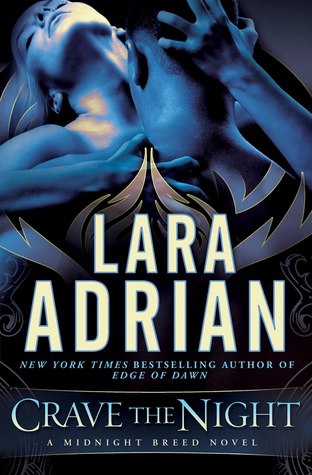 Born and raised to be an emotionless killing machine, Nathan is one of the most lethal Breed vampires in existence. A key member of the Order—an elite group of warriors charged with protecting both mortals and vampires—Nathan executes each mission with flawless precision and a total lack of mercy. Now he must pursue a powerful, hidden enemy. But Nathan's hard discipline and training are no match for the fierce pull he feels toward a young woman he has no right to desire—a woman of wealth and high social standing who has long been promised to another Breed male, and who may also prove to be the key to rooting out Nathan's elusive quarry.
Jordana lives a life of glittering privilege as a member of a prominent Breed family in Boston. Surrounded by fine things and fawning admirers, Jordana wants for nothing—until she crosses paths with a dark, intense warrior from the Order and finds herself swept into an impulsive, sizzling kiss that neither of them will forget. As much as she tries to deny her deep feelings for Nathan, Jordana cannot resist the craving to be near him, to break through his forbidding walls and see the man he truly is. But getting close to Nathan will thrust Jordana into a treacherous new world, forcing her to risk all she has and all she knows about herself and her past. And loving this seductive man could be the most dangerous temptation of all.