The Bell Witch by John F.D. Taff is an historical horror novel/ghost story based on what is perhaps the most well-documented poltergeist case to occur in the United States. It tells the story of the Bells, an early 19th-century Tennessee farm family who begin to notice strange occurrences—odd noises, bangings, gurglings. Eventually, an entity reveals itself to the family, calling itself, simply, the Witch, and makes it clear from the outset that it was sent to kill the patriarch of the family, John Bell, for a reason it never makes quite clear.
The Witch's antics, while not exactly endearing it to the Bells, make the spirit somewhat of a novelty. Word of its existence spreads, first through the Bell's slaves, then through the rest of the community. It tells jokes, makes predictions, offers unwanted advice and even sings. It shows an intimate knowledge of The Bible and of history and politics.
It harasses those who annoy it most, saving its ire for John Bell and his teenage daughter, Betsy. These two people become the focus of the apparition's attacks, both verbal and physical. Ultimately, the Witch fulfills its promise of killing John Bell, while also forcing Betsy and her mother, Lucy, into considering their own roles in what created the spirit.
The Bell Witch is, at once, a historical novel, a ghost story, a horror story and a love story all rolled into one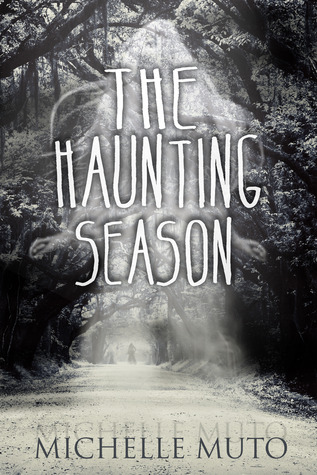 Be careful what you let in…
Siler House has stood silent beneath Savannah's moss-draped oaks for decades. Notoriously haunted, it has remained empty until college-bound Jess Perry and three of her peers gather to take part in a month-long study on the paranormal. Jess, who talks to ghosts, quickly bonds with her fellow test subjects. One is a girl possessed. Another just wants to forget. The third is a guy who really knows how to turn up the August heat, not to mention Jess's heart rate…when he's not resurrecting the dead.
The study soon turns into something far more sinister when they discover that Siler House and the dark forces within are determined to keep them forever. In order to escape, Jess and the others will have to open themselves up to the true horror of Siler House and channel the very evil that has welcomed them all