Sixteen-year-old Brenna doesn't believe her vivid imagination can hurt her, until she wakes up in a church, covered in blood. Blood that isn't hers.
She thinks her life can't get much worse, but when she finally finds a way to escape her abusive home, her imagination turns to nightmarish hallucinations.
Niven likes staying inside the abandoned church, hiding from his violent father. The two bond through art and misery, but Brenna knows good things in her life don't last long.
Her delusions take a horrific turn when she thinks she sees two men gruesomely murdered by a monster in the church basement, but in the end, she's the one with blood on her hands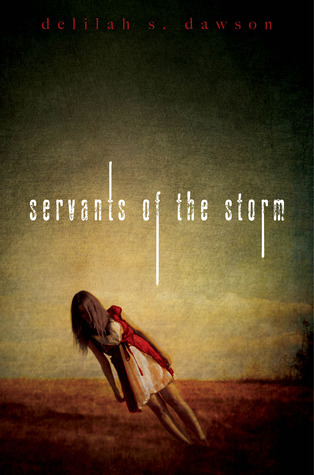 A year ago Hurricane Josephine swept through Savannah, Georgia, leaving behind nothing but death and destruction — and taking the life of Dovey's best friend, Carly. Since that night, Dovey has been in a medicated haze, numb to everything around her.
But recently she's started to believe she's seeing things that can't be real … including Carly at their favorite cafe. Determined to learn the truth, Dovey stops taking her pills. And the world that opens up to her is unlike anything she could have imagined.
As Dovey slips deeper into the shadowy corners of Savannah — where the dark and horrifying secrets lurk — she learns that the storm that destroyed her city and stole her friend was much more than a force of nature. And now the sinister beings truly responsible are out to finish what they started.
Dovey's running out of time and torn between two paths. Will she trust her childhood friend Baker, who can't see the threatening darkness but promises to never give up on Dovey and Carly? Or will she plot with the sexy stranger, Isaac, who offers all the answers — for a price? Soon Dovey realizes that the danger closing in has little to do with Carly … and everything to do with Dovey herself