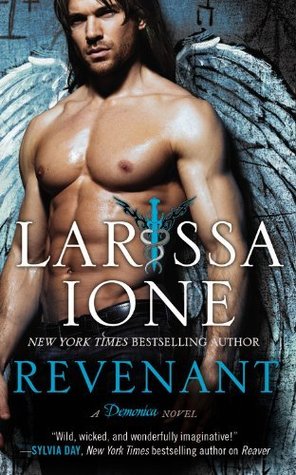 HELL HATH NO FURY . . .
For five thousand years, Revenant believed he was alone in the world, a fallen angel beyond any redemption. Now he finds he has a twin brother who had all the light and love Revenant was denied. Caught in a tug of war between Heaven and Hell, he must weigh his thirst for revenge against his desire for a mysterious female named Blaspheme—a female whose very origins could deliver him into salvation . . . or destruction.
LIKE AN ANGEL SCORNED
Blaspheme has a deadly secret: she's the forbidden offspring of an angel and a fallen angel. Hunted by both heavenly and satanic forces, she has survived only by laying low and trusting no one. When Revenant claims he can save them both, how can she possibly believe him? But the powerful angel is persistence incarnate and for Blaspheme, there's no place she can hide in Heaven or Hell where he won't find her .
You'd think that being Chief Seer for the supernatural world would come with a few perks. But as Cassie Palmer has learned, being Pythia doesn't mean you don't have to do things the hard way. That's why she finds herself on a rescue mission skipping through time—even though she doesn't entirely understand her dimension-bending new power.
Rescuing her friend John Pritkin should have been an in and out kind of deal, but with the near-immortal mage's soul lost in time, Cassie has to hunt for it through the ages—with Pritkin's demon dad in tow. He's the only one who can reverse Pritkin's curse, but with the guardians of the time-line dead set on stopping anyone from mucking about, Cassie will have to figure out how to get her friend back without ruffling too many feathers—or causing a world-ending paradox or two…