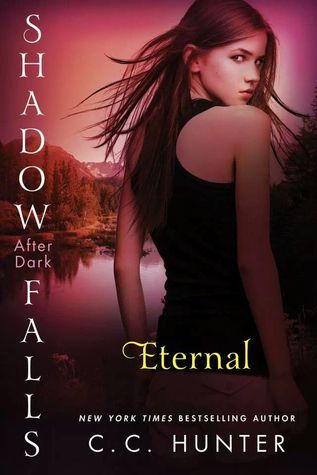 All her life, Della's secret powers have made her feel separated from her human family. Now, she's where she belongs, at Shadow Falls. With the help of her best friends Kylie and Miranda, she'll try to prove herself in the paranormal world as an investigator—all the while trying to figure out her own heart. Should she chose Chase, a powerful vampire with whom she shares a special bond? Or Steve, the hot shapeshifter whose kisses make her weak in the knees? When a person with dark connection to her past shows up, it'll help her decide which guy to choose–and make her question everything she knows about herself.
From bestselling author C.C. Hunter comes Eternal—a must-read for fans of the Shadow Falls series—and the sequel to Reborn
Between standing Sentinel of Cadogan house and making society appearances with House Master Ethan Sullivan, a new member of the American Association of Vampires, Merit has her hands full. The last thing she needs is trouble, especially of the deadly kind.
But when an old friend shows up in need, Merit can't refuse. Morgan Greer, Master of House Navarre, has gotten himself into serious debt with a dangerous Chicago crime syndicate known as the Triad. And they're willing to exact more than a pound of flesh for payback—unless Merit can find a way to stop them.
Only the Triad's connections go deeper than Merit knows, and even one wrong move could be her last…