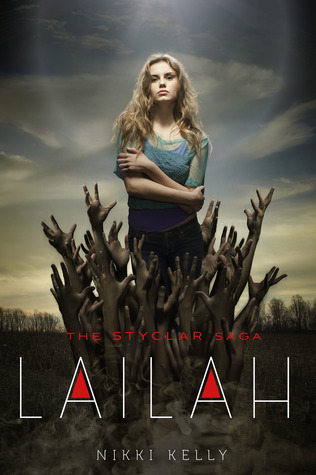 The girl knows she's different. She doesn't age. She has no family. She has visions of a past life, but no clear clues as to what she is, or where she comes from. But there is a face in her dreams – a light that breaks through the darkness. She knows his name is Gabriel.
On her way home from work, the girl encounters an injured stranger whose name is Jonah. Soon, she will understand that Jonah belongs to a generation of Vampires that serve even darker forces. Jonah and the few like him, are fighting with help from an unlikely ally – a rogue Angel, named Gabriel.
In the crossfire between good and evil, love and hate, and life and death, the girl learns her name: Lailah. But when the lines between black and white begin to blur, where in the spectrum will she find her place? And with whom?
Gabriel and Jonah both want to protect her. But Lailah will have to fight her own battle to find out who she truly is.
An original thriller from bestselling author Christopher Fowler that reinventing the haunted house story.
There are two things you need to know about haunted houses. One, there's never been an actual authenticated haunted house. Two, it's not the house that's haunted, but the person.
Callie is a young architectural student who marries Mateo, a wine importer, and moves to a grand old house in Southern Spain. Hyperion House is flooded with light, it also has a mute gardener, a sinister housekeeper and a sealed, dark servants' quarters that nobody has the keys for. And although initially happy, and taking care of Mateo's daughter, Callie can't help being drawn to the dark empty rooms at the back of the house, and becomes convinced that someone is living in there.
Uncovering the house's history, she discovers the shocking truth. As Callie's fear of the darkness returns, she comes to understand the true nature of evil.