Born into mystery. Shackled to darkness…
Khara has spent centuries discovering everything about the Underworld―except her place in it. But when she's ripped from her home, solving the riddle of her origins becomes more important than ever. With evil stalking her through the dark alleys of Detroit, she finds salvation from an unlikely source: a group of immortal warriors sworn to protect the city. Khara needs their help to unravel the tangled secrets of who and what she is—secrets many seem willing to kill for. But time is running out, and the closer she gets to the truth, the closer necessity binds her to an arrogant fallen angel.
Can their shaky alliance withstand that which threatens her, or will her soul fall victim to the unholy forces that hunt her―those that seek the Unborn?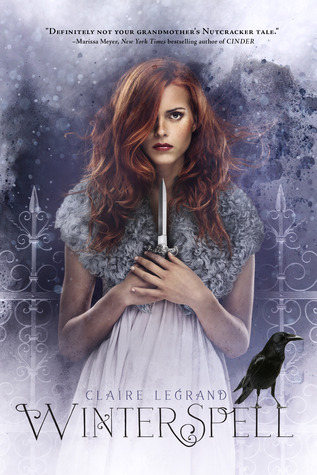 The clock chimes midnight, a curse breaks, and a girl meets a prince . . . but what follows is not all sweetness and sugarplums.
New York City, 1899. Clara Stole, the mayor's ever-proper daughter, leads a double life. Since her mother's murder, she has secretly trained in self-defense with the mysterious Drosselmeyer.
Then, on Christmas Eve, disaster strikes.
Her home is destroyed, her father abducted–by beings distinctly not human. To find him, Clara journeys to the war-ravaged land of Cane. Her only companion is the dethroned prince Nicholas, bound by a wicked curse. If they're to survive, Clara has no choice but to trust him, but his haunted eyes burn with secrets–and a need she can't define. With the dangerous, seductive faery queen Anise hunting them, Clara soon realizes she won't leave Cane unscathed–if she leaves at all.
Inspired by The Nutcracker, Winterspell is a dark, timeless fairy tale about love and war, longing and loneliness, and a girl who must learn to live without fear