Between her service in the U.S. Army and her new life living with supernaturals in Alaska, Melena Sanders has had her loyalty and duty tested in every possible way.
Or so she thought.
Tensions among supernatural factions in Fairbanks are growing after the city's recent attacks and she must pick a side. Her nephilim lover, Lucas, needs her help to search for his missing brother—whose disappearance may not be all it seems. And agents from the Department of Homeland Security are lurking about investigating the suspicious "earthquake" that rocked the region four months ago.
It's not the best time to be planning a trip out of town, but troubles in Fairbanks aren't her only problem. A greater supernatural plot is developing and only by attending an upcoming ball in New Orleans can she discover more. There's no way to avoid it. Her loyalty and duty to those she cares for are about to clash.
Sensor Series Reading Order:
Darkness Haunts
Darkness Taunts
Chained by Darkness (novella)
Darkness Divides
Playing with Darkness (novella)
Darkness Clashes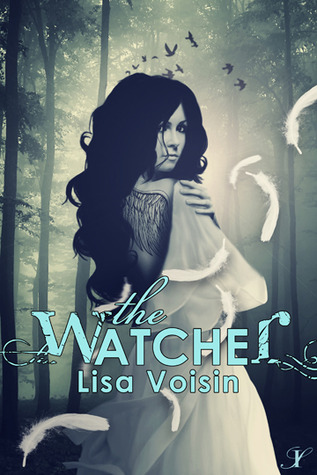 Millennia ago, he fell from heaven for her.
Can he face her without falling again?
Fascinated with ancient civilizations, seventeen-year-old Mia Crawford dreams of becoming an archaeologist. She also dreams of wings—soft and silent like snow—and somebody trying to steal them.
When a horrible creature appears out of thin air and attacks her, she knows Michael Fontaine is involved, though he claims to know nothing about it. Secretive and aloof, Michael evokes feelings in Mia that she doesn't understand. Images of another time and place haunt her. She recognizes them—but not from any textbook.
In search of the truth, Mia discovers a past life of forbidden love, jealousy and revenge that tore an angel from Heaven and sent her to an early grave. Now that her soul has returned, does she have a chance at loving that angel again? Or will an age-old nemesis destroy them both?
Ancient history is only the beginning